Deelishis Smooth Magazine pics
Beyonce in "Sports Illustrated"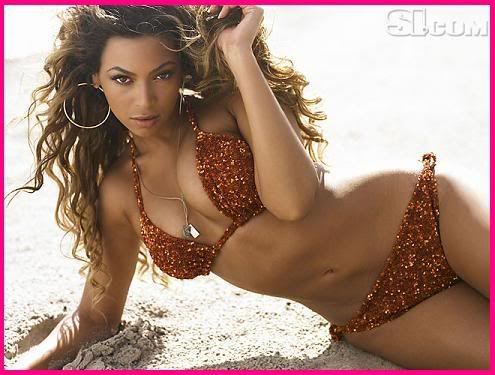 Solange looking kinda hot with black hair.hmmm
Gabrielle Hmmm Campell Good
Ride or Die Chick:
"By the time we were like, 15, we started taking our parents' cars and driving to Tijuana and partying with the Marines and the Navy guys, and just drinking and all kind of business we shouldn't have been doing."
Source
Megan got the Goods
Ciaras Goodie
Paris Celebrate her birthday at Body English in Vegas during All-Star Weekend W/Luda
Mary J Blige performed at the 2007 NBA Eastern Conference All-Star.
Nas was spotted with Kelly Rowland at the NBA All-Star in Las Vegas, Nike Air Force XXV Party at TAO Nightclub:
Wtf?
Clive Davis and his Arista Family's Portrait For People Magazine. Carrie Underwood, Pink, Kataherine McPhee, Chris Daughtry, Jennifer Hudson, Whitney, Christina, Diddy and Barry all posed with the man behind Arista/ J Records---Clive Davis.
Spinderella from Salt n Peppa,I still fuck her.
Magic @Tracy Mourning's NBA Wives Gala.
Michael Jordanat The Debut Of The Air Jordan XX2 at Area XX2.
Shaq
Shaquille O'Neal of the Miami Heat and LeBron James from the Cleveland Cavaliers (23) dance together during NBA
Dwayane Wade, of the Miami Heat, walked away with the skills challenge trophy for the Slam Dunk Contest.
On a side note, "Dwayne Wade travels in style throughout the NBA All-Star 2007 Weekend in a new 2007 Lincoln Navigator. Dwyane Wade is featured in a Navigator TV commercial airing nationally as part of the 'Lincoln Dreams' marketing campaign, which is all about inspiring people to achieve their dreams."
source
NBA Western Conference All-Star Kobe Bryant (L) of the Los Angeles Lakers watches the competition with Eastern Conference All Stars Lebron James (C) of the Clevland Cavaliers and Dwyane Wade of the Miami Heat during the NBA All-Star slam dunk contest.
Nelly
Chris Tucker represented the East as well. Reggie Bush held down the West.