Friday, March 16, 2007
PAPOOSE CALLING OUT JOE BUDDEN?
RZA to Be On DR.Dre Detox
: RZA talks about the track he has produced a track featuring Marsha from Floetry about halfway through.
GAGE CONFIRMS RUMOR
"THE AFTERMATH CHAIN IS GONE"
G.A.G.E.:
Yes Yes. I'm sorry fans, but the Aftermath chain is gone like The Game says. But there's no beef or nothing like that. It's just a lot of artists on the roster right now and to be honest ain't nothing dropping before Detox. I got a family and friends to feed. I can't wait. But it's still nothing but love. Me and the Doc still gonna do business on a different level. I can only be me. I feel, that I was placed on this earth to bring good music back. So my fans that love me are gonna support me with or without me being signed to the Doctor, because that don't change how I rap or how I talk. I'm still the same N*gga won't shit change, but a body bag. And if I need a n*gga to blow me up I don't deserve to be rapping. AMPM.
Grandmom Dancing To Jadakiss
Posted by

2Eyes2Cents
at 3/16/2007 03:03:00 PM
No comments:


Thursday, March 15, 2007
Posted by

2Eyes2Cents
at 3/15/2007 08:12:00 AM
No comments:


Wednesday, March 14, 2007
Fabolous - Diamonds (Feat. Young Jeezy) courtesy of
ONsmash
Def Jam Teams With MixCast To Produce and Premiere On Demand
Video Series
LL Cool J teams up with Subway Sandwiches
Young Buck shows
versatility
on new album
Coach Says Kobe Is Target
'Witch Hunt' -
Bow Wow Gets Down To Business,
Investing In NBA Team.
Kelly Rowland :
"I Am Completely Exposed,"
Readies Sophomore CD
Fergie
'Too Drunk To Travel'
:banned from boarding a flight
Courtney Love Sued Over
$181,000 Rehab Tab
Donald Trump REALLY doesn't like Rosie O'Donnell Talk bout her Depression
WTF?
1)F.D.A. Issues Warning on Sleeping Pills That Cause
Sleep Walking
2)Dying Woman Loses
Medical Marijuana Case
3)

$1,000 Dollar Pizza Pie
6 toppings Include caviar, lobster, and top of the line cheese
4)Scientist Make
Panda 'Porn'
To Help Fight Extinction
Posted by

2Eyes2Cents
at 3/14/2007 03:50:00 PM
No comments:


Been away for a minute due to experiencing alot of technical difficulties but im back without further adue ,Ladies and Gentleman,Bitches & Gangsta. Pimps & Ho
Stardust Hotel-Casino in Las Vegas Is Demolished
Nas - Questions & Answers (Video)
Nas-
When I do this next sh--, I'm outta here
Releasing Black Republican Collabo w/Jay-Z as a video.
Grandmaster Flash and Jay-Z
Bring The Noise To Rock Hall of Fame
MELE MEL
"50 Cent may be in the Rock And Roll Hall Of Fame one day, but he won't deserve it"All he did was just make records and the records made money." and added "He wasn't as influential as Grandmaster Flash And The Furious Five, or RUN D.M.C. or KURTIS BLOW or PUBLIC ENEMY
Robbie Williams To Team Up With
50 Cent?
Jim Jones
Speaks
On 50 Cent, Timbaland and New Album
World Premiere of New Jim Jones Video
Now Available on iTunes
Ring R Kelly! previews new album on
phone hotline
DukeDaGod Drops
"More Than Music, Vol. 2"
Cam talk to Angie about 50 and how he dedicating 6 installments of Curtiss to 50
Audio
Robbie Williams To Team Up With
50 Cent?
50 Cent & Nelly
"Rip The Runway"
With BET
The Game Expects
Free Tattoos.
Burger King gives Jennifer Hudson Lifetime
All You Can Eat Pass
Man Goes Buckwild At McDonalds After
Receiving Greasy Double Cheeseburger
Back to J-Hud She Think She too good for
Soul Train Award
After taking home an Oscar, Jennifer Hudson was ready for The Soul Train Awards.
Taking home one of the biggest honors of the evening, Hudson received The 2007 Sammy Davis Jr. Award. Jermaine Dupri also took home a huge honor by taking the Quincy Jones Award. That's not all, though. Babyface took home the Stevie Wonder Award.
The show was taped this Saturday. It was hosted by Omarion and LeToya Luckett. The show will actually be televised during the week of March 17-25.
For more on the winners, peep below:
Best R&B/Soul Single, Female: Beyonce, "Irreplaceable"
Best R&B/Soul Single, Male: John Legend, "Save Room"
Best R&B/Soul Single, Group, Band or Duo: Gnarls Barkley, "Crazy"
Best R&B/Soul Album, Female: Mary J. Blige, "The Breakthrough"
Best R&B/Soul Album, Male: Jamie Foxx, "Unpredictable"
Best R&B/Soul Album, Group, Band or Duo: The Isley Brothers featuring Ronald Isley, "Baby Makin' Music"
Best R&B/Soul or Rap New Artist: Ne-Yo, "Sexy Love"
The Michael Jackson Award for Best R&B/Soul or Rap Music Video: Jay-Z, "Show Me What You Got"
Best R&B/Soul or Rap Dance Cut: Webstar & Young B featuring the Voices of Harlem, "Chicken Noodle Soup"
Courtesy of
HipHopDX
Timbaland Moves
"Shock Value"
Release Date;Says It's A "Greatest Hits Album"
'I Had To Speak Up': Scott Storch Responds To
Timbaland's Jabs
Bleek to
shoot down
the Diplomats
Woman Looking for
Cocaine Dealer
Mistakenly Calls Cops
Bogus police sites
posted on MySpace
Multi-Million Dollar
Cocaine Ring
Busted, AG Says
Possible Set Back For Young Jeezy's'Street Dreams' Tour Date Due To
Drug Bust
Juvenile Sued For
Trashing Tour Bus.
Lupe Fiasco -
Dope Boy
courtesy of
Nahright
Lupe Fiasco May Testify in 1st and 15th Partner's
Drug Trial
Will Smith To Play
Cocaine Dealer Chef?
300 star Gerard Butler to Be Snake in remake of
Escape From New York.
Iran gives
`300` thumbs down
calls movie Culturally Bias and Pure Racist
BUSTA RHYMES
BANNED FROM FILM?
DJ Quik and AMG AKA The Fixxers
Sign With Interscope
wont appear on Detox cause Dre mad over comments he made saying
BustaRhyme flopped
Suge Ready To
Shut Down Death Row
For Good.
Kody "Monster" Scott author of Monster: The Autobiography of an L.A. Gang Member from prison
Apprehended In LA
over beating an associate in the face taking his car and also a material witness in a homicide case.
O.J Simpson Book
"If I Did It,"
Rights Will Be Auctioned
U.K. Retail Chain Topshop Comes Underfire For
Selling 'Gangsta Rap Coloring Book'.
New Educational
Hip-Hop Preschool DVD
Offers a New Way to Learn
"Raising Kayne" Book Cover
Papoose On Fox News (Video)
Benzino to run for
city council
in Beantown
Snoop Dogg Presents
'The Big Squeeze,'
New Album to Be Released April 24th, 2007 On Koch
Publicist Says
"Snoop Dogg Was Not Arrested In Sweden"
Foxy Brown
'Should be Banned'
From Driving for $4K In Traffic Tickets.
Aftermath Signee Joell Ortiz Is No Sellout,
"Dr. Dre Makes You Bigger, He Doesn't Change You"
Mobb Deep's Havoc
Goes International With Voice Transforming Software
Nelly Furtado Returns to U.S. Album Top Ten While Earning
Platinum/Gold
in 25 Other Countries
RUSSEL CAUGHT WITH PARIS...HMM BECAREFUL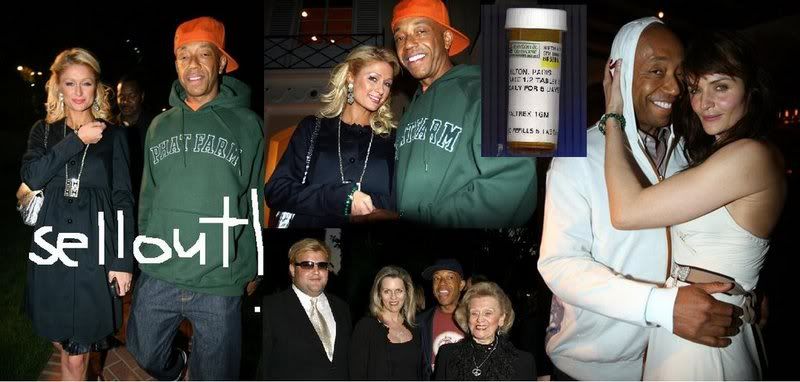 RUSSEL SIMMONS FIGHTS BACK JEWISH CRITICS FOR CALLING HIM A
"HYPOCRITE"
FOR SUPPORTING FARRAKHAN
Britney Spears
bipolar and bulimic?
Britney Spears in Sex Tape Scandal
Menoige A Trois
w/ 2 Stripper?
American Idol in
Gay Sexual Harrasment Lawsuit
Posted by

2Eyes2Cents
at 3/14/2007 01:31:00 AM