First 50 cent admit to Howard Stern, now heres a Benzino sex tape of him getting his salad toss
Link
Talking about 50 Todays is National Gorilla Suit Day

Link
NobodySmiling caught up with SHa Money XL
Sha money talks about G-Unit disappointed numbers, upcoming project from 50 and Buck
Link
What's Going On With G-Unit?What ever happened to Olivia? Has 50 shelved M.O.P's record? Who is this Young Hot Rod?
Link
Prodigy: Getting his Guap, but What About Respect?
Link
The Game And Nelly Fight Over Unsigned Hype
VS
Link
The Game Pleads Not Guilty In Police Impersonation Case
Link
Kanye West Jacking Beats? Listen To His Confession
The Beasties love NYC and think Kanye, Lupe, and Gnarls are setting the pace.
Link
Roots To Play A Free Show
Link
Memphis Bleek Airs Out Dipset
Link
TRU LIFE DISSES DIPSET! Jim Jones
Link
Freekey Zekey: Diplomatic Immunity
Link
Nas Drafts 90's All-Star Lineup For "Where Are They Now" Remix
Link
Chamillionaire Snags Busta, Kelis For New CD
Jadakiss & Supa Nova Slom Team Up For Gangsta Salute
Link
Sticky Fingaz to Play Hip-hop Cop
link
Snoop Bowl in Miami:Snoop Dogg's Snoop Bowl III
The event will take place over Super Bowl weekend at the Orange Bowl Stadium in Miami. The trophy is made by none other than Tiffany & Co who also craft the Lombardi Trophy.
Link
Snoop Dogg goes Down Under: added to Melbourne and Gold Coast for Good Vibrations Festival!
Link
Tha Dogg Pound:
Not even a year on the heels of its last album, Tha Dogg Pound will return March 27 with another new effort, "Dogg Chit," Due March 27, the set will be led by the single "Vibe With a Pimp" featuring Snoop Dogg.
Not even a year on the heels of its last album, Tha Dogg Pound will return March 27 with another new effort, "Dogg Chit," Due March 27, the set will be led by the single "Vibe With a Pimp" featuring Snoop Dogg.
"Dogg Chit" is tentatively expected to include collaborations the Game ("Anybody Killa"), Too $hort ("Can't Get Enuff") and Bad Azz ("Where U From"). Snoop is also featured on the songs "Pull Ya Drawz Down" and "Bucc'm."
The new release follows 2006's "Cali Iz Active," which debuted at No. 4 on The Billboard 200.
To sounds of Snoop Dogg, Microsoft launches Vista
Link
Fake Vista selling for $1.30
Vista's music pitch: why buy when you can rent
link
Microsoft Expected to Spend more than $ 13 Million Dollars in Vista Ads
Link
Vista aims to take a bite out of Apple
Link
Global Licenses Through ISPs a Possibility; Microsoft And Apple To Hold Discussions For Road Map To Peace
Link
EMI's Capitol and EMI's Virgin Conslidate to Form EMI's Capitol Music Group
link
Sony BMG Agrees To Reimburse Consumers For CD-Protection Snafu
Link
RIAA Still Doing It For (And To) The Kids
Link
Classical Musical Composer says There still life in CD's
Link
Priced to Lose? Labels Sell Music Online.
Link
Say What?! Simon Cowell Says He Doesn't Enjoy Music:I PREFER TV TO IPODS
Link
American Idol Auditions Exposed:
Link
Simon disses UK Pop sensation(never heard of him)
Link
Paula Abdul: Forever Your Slur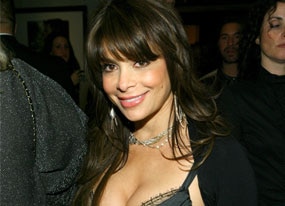 Link
Weekly hip-hop classes offer style and confidence
Link
Event at S.C. university follows similar parties in Texas, Connecticut:College Probes Party with racist
Link
AHH Stray News:Teachers Embrace Hip-Hop, As well as Ikea
Link
Former Def Jam Exec Hosts Fatherhood Conference
Link
PBS has a Documentary on Hip-Hop coming up next month
Link
Spike Lee Back to TV again: Last year he did the pilot episode for James Woods CBS "Shark" now he be doing it for NBC focusing on New Orleans family getting there life back after Katrina.
Link
Oscar Nominee Will Smith Honored in Santa Barbara Film Festival
Link
Rappers on TV This Week: January 29 - February 2, 2007:
Pharrell (with Robin Thicke) - "Jimmy Kimmel Live" - Wednesday (1/31/07)
Gym Class Heroes - "The Ellen DeGeneres Show" - Wednesday (1/31/07)
RZA - "The Late Late Show with Craig Ferguson" - Wednesday (1/31/07)
Ludacris- "Last Call with Carson Daly" - Thursday (2/1/07)
The Game - "The Tonight Show with Jay Leno" - Friday (2/2/07)
Nas - "Jimmy Kimmel Live" - Friday (2/2/07)
Cuba TV shows Castro meeting with Chavez
Link
You call FOX inaccurate, they call you Paris Hilton. So there!
Link
Katie Holmes dropped from 'Batman' sequel
Link
Kiss Seals Expansive Comic Book Deal
Link
Best-selling author Sidney Sheldon dies
Link
Drama writes missing "Chapter" of Lennon's murder
Link
Bob Marley's four sons to stage concert to celebrate his 62nd Birthday.
Link
Casa Federline Up for Grabs
Link
Brit Feeds Justin Rumors, Cam Pissed?
Link
Trump :GET BACK TO WORK BRITNEY!
Link
Donald Trump Drops Cash on WWE(R) Fans
lINK
Trump Says McMahon is the New Rosie
Link
Trump Puts Beauty On Short Leash
Lin k
The Perfect Valentine Day Gift for Britney:Panties
Link
Bands design Playboy T-shirts for Playboy's annual Sex and Music special issue.
The Bronx
Dean & Britta
The Flaming Lips
Home Video
Illinois
Johnossi
Kasabian
Lil Jon
Metric
Monsters Are Waiting
Oh No! Oh My!
Rhymefest
Soulwax
stellastarr
Tahiti 80
The Thievery Corporation
Trainwreck Riders
Whitestarr
Your Vegas
Link
Vida Guerrera, talks to Sohh.com(You know the one Game say he finger popped at a Jamie Fox Concert,if you ain't heard it check earlier update)
Link
GAME SCREWS VIDA GUERRA AND TELLS!
Tyra Banks a Fatty?
Link
Tyra bites back:The feisty talk show host and former supermodel defends herself against weighty charges
Video Link
YouTube To Pay For Videos
Link
Shaq pursues alleged hit-and-run driver, flags police
Link
BEYON-JAY SUBJECT OF BAD PRESS :Beyonce accused of paying dancers chump change; Jay-Z's Nets accused of taking money from slave owners
Beyonce was eager to dress up as Alice from Alice in Wonderland saying:
"It was Annie's idea for me to play Alice," Knowles says. "If she wanted me to do it, I was up for it, because she's such a genius."
Knowles, 25, says Alice was one of her favorite Disney characters growing up. And, she says, "it is my sister's (Solange Knowles) absolute favorite! She doesn't know I've done it yet, so she's going to get a real trip out of seeing me in the teacup. It was freezing cold in the teacup, but it didn't matter because we were all so excited and it was shot really fast."
Other celebs to pose for the campaign were Scarlet Johansson as Cinderella and David Beckham as Sleeping Beauty's Prince.
Link
Beyonce world's most bootyful
Link
Her Alter Ego
Link
She is very Supportive according to Dreamgirl's Jennifer Hudson
Link
Former Destiny Child's LeToya, LaTavia, & Farrah on E! Blvd. of Broken Dreams
Link
Video Interview
Link
Brandy Unfairly Targeted, Civil Rights Group Claims
Link
Brandy sued for $50M in fatal LA crash
Link
Tyrese Speaks Out
Link
Michael Jackson's Nanny Locks His Father Out
Link
TONI BRAXTON DROPS LAWSUIT AGAINST HANKERSON
lINK
lINK
Guess DIddy don't want publicity?
Link
Also DIddy stiffs Score Strippers?
Link
Diddy Laughs Off Miller 'Romance'
Link
Harry Potter getting naked?Wtf?
Link